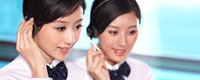 Name: Mr.Steven
Tel: +86-532-81163078
Fax: +86-532-81163078
E-mail: sales@cntsico.com
Add: No.117 Zhengyang Road,Chengyang District,Qingdao,Shandong,China


Product name : Square/Rectangular folding table

Main material : Plywood and Steel

Color : Black leg or Silver leg
Details:
Folding tables and banquet tables provide a temporary solution when you need additional space for display or sit-down activities

Square table: 72", 66", 60", 48", 36", 30" and any other size
Rectangular table: 30"x30", 36"x30" ,48"x30" ,72"x30" ,96"x30",18"x72",18"x96" and any size
1. The diameter of the metal tube is 25mm,and the thickness is 1.5mm or 1.2mm;
2 18mm exterior hardwood plywood top
3. 6 coats clear polyurethane varnish: 4 on top 2 on bottom;
4. Tops are edged with vinyl T-molding or U-molding;
5. Commercial grade powder coating on legs as your requirement,black or silver etc.
6. Two extra-wide wood runners on underside for stacking & protection.
7. Locking legs for safety. Leg assemblies are wishbone style,
8. All metal parts shall be thoroughly cleaned and phosphatized to enhance paint adhesion.
9. Metal parts are to be finished with a thermofused epoxy powder coating.