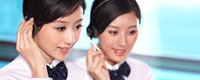 Name: Mr.Steven
Tel: +86-532-81163078
Fax: +86-532-81163078
E-mail: sales@cntsico.com
Add: No.117 Zhengyang Road,Chengyang District,Qingdao,Shandong,China


Product name : X Table base

Item : T2222,T2430,T3030,T3636 etc.

Main material : Cast iron and steel

Color : Sandtex black,wrinkle black,shiny black,matt black
Details:
Introduction:
Cross series table bases offer easy assembly and are available in 3" or 4" columns.
Featuring an x-base with adjustable glides for leveling, this base is a popular choice for nearly any space.
Both restaurant height and bar height is available.
Specifications
Available in 3" columns or 4" columns.
Constructed of Cast Iron with a Steel Column
Basic Leveling Glides are Included
Packing:
With base, columns and spider packed in cartons separately.
T2222-XR: X base 22"x22" with Cross spider(3 pieces), Restaurant height
T2222-SR: X base 22"x22" with Square spider, (2pieces), Restaurant height
T2222-XB: X base 22"x22" with Cross spider(3 pieces), Bar height
T2222-SB: X base 22"x22" with Square spider, (2pieces), Bar height
T2430-XR: X base 24"x30" with Cross spider(3 pieces), Restaurant height
T2430-SR: X base 24"x30"with Square spider, (2pieces),Restaurant height
T2430-XB: X base 30"x30" with Cross spider(3 pieces), Bar height
T2430-SB: X base 30"x30"with Square spider, (2pieces),Bar height
T3030-XR: X base 30"x30" with Cross spider(3 pieces), Restaurant height
T3030-SR: X base 30"x30"with Square spider, (2pieces),Restaurant height
T3030-XB: X base 30"x30" with Cross spider(3 pieces), Bar height
T3030-SB: X base 30"x30"with Square spider, (2pieces),Bar height
T3636-XR: X base 36"x36" with Cross spider(3 pieces), Restaurant height
T3636-SR: X base 36"x36"with Square spider, (2pieces),Restaurant height
T3636-XB: X base 36"x36" with Cross spider(3 pieces), Bar height
T3636-SB: X base 36"x36"with Square spider, (2pieces),Bar height